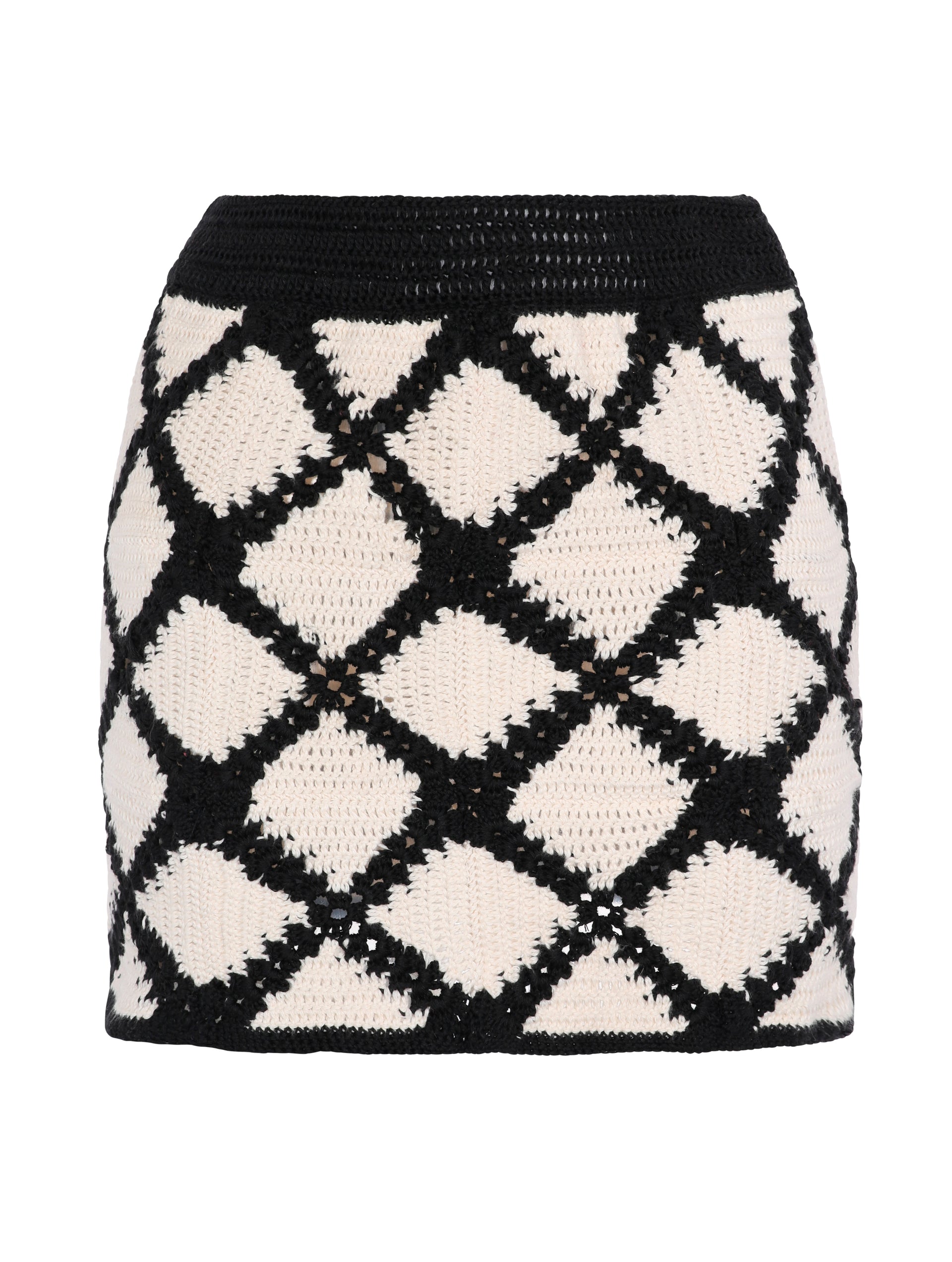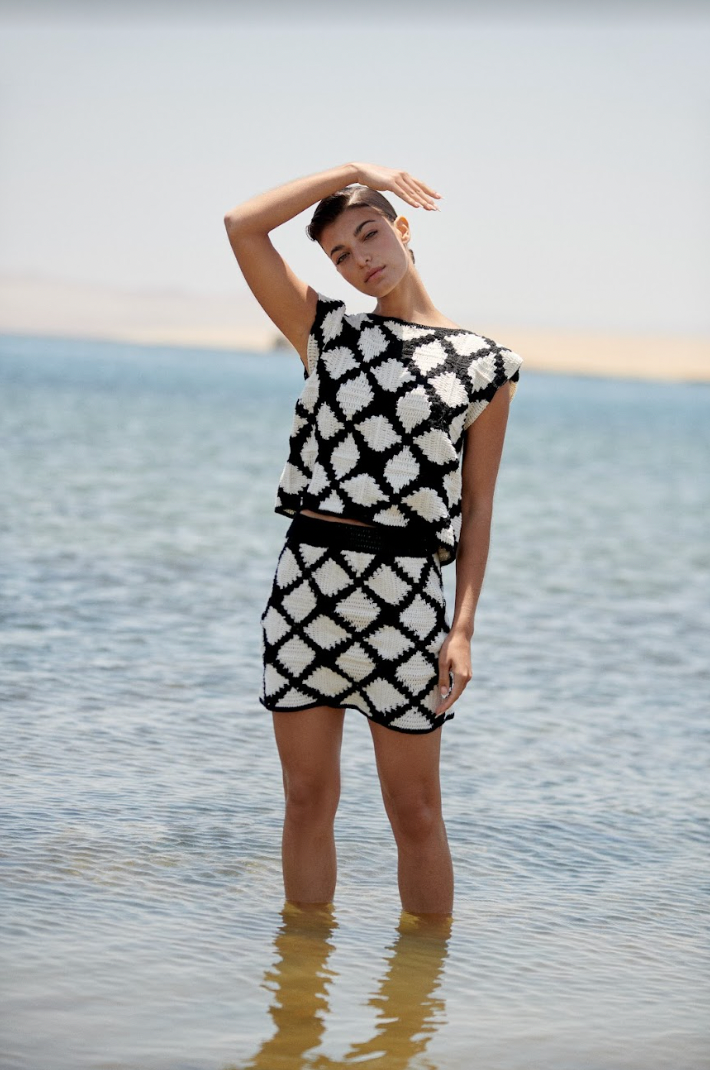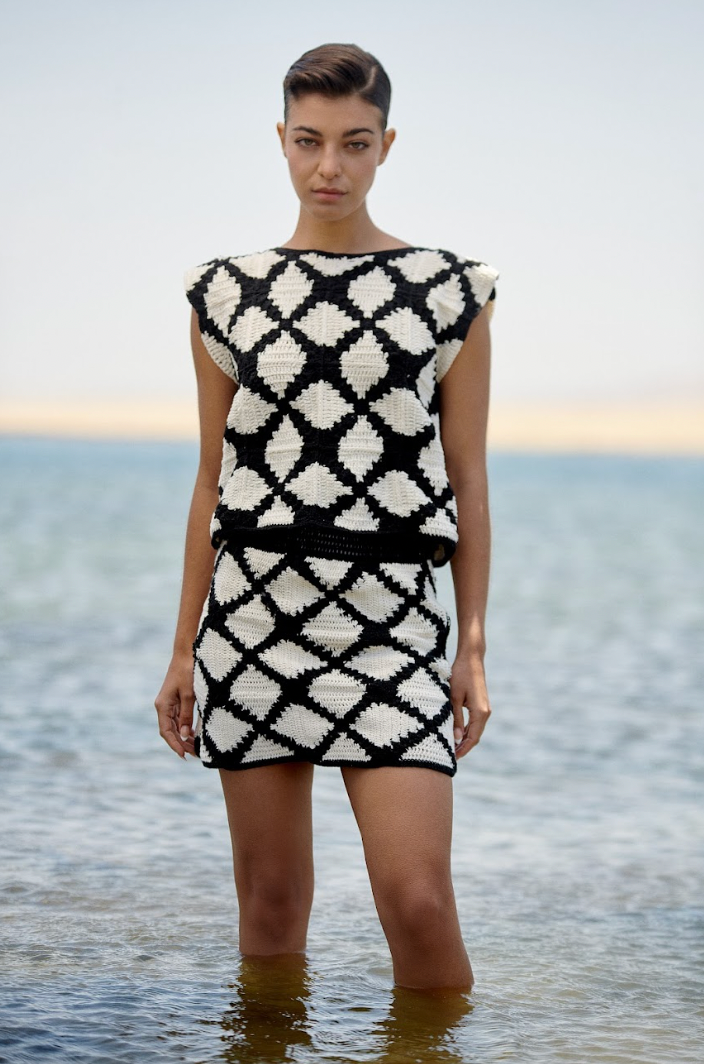 The Senda Mini Skirt has a boxy slihoutte that matches perfectly with the senda vest, making it a statement piece of the collection, a crochet key element we are complety inlove with.
Fit

Medium to tight fit.
Ana is 170cm (5 6") and is using a size small.
Transparency

Lourdes works in San Juan de Lurigancho, one of the biggest districts of Lima in terms of population. These districts have been growing and growing since the 90's and the main problems since then are security and illegal workforce.
Size guide