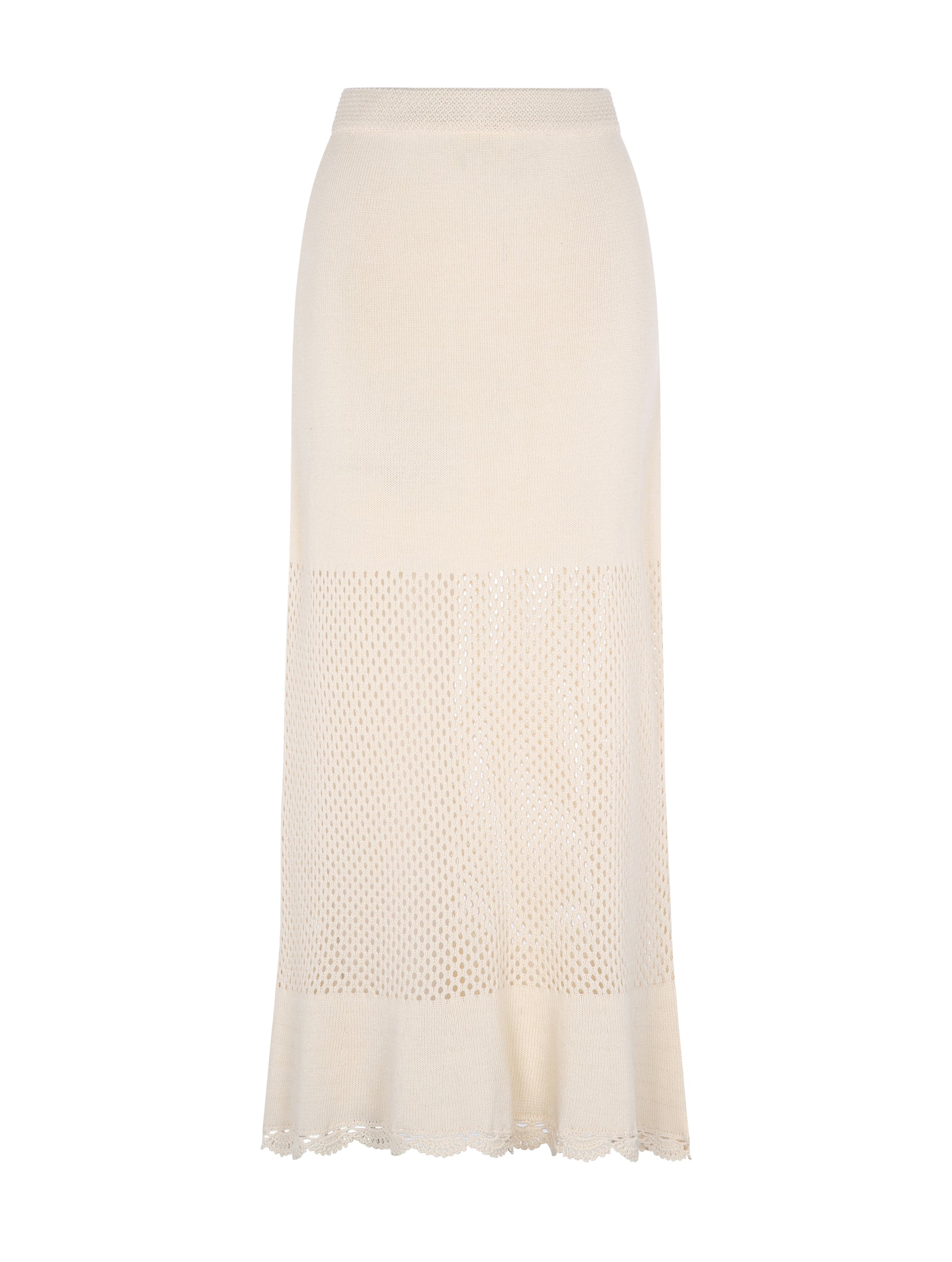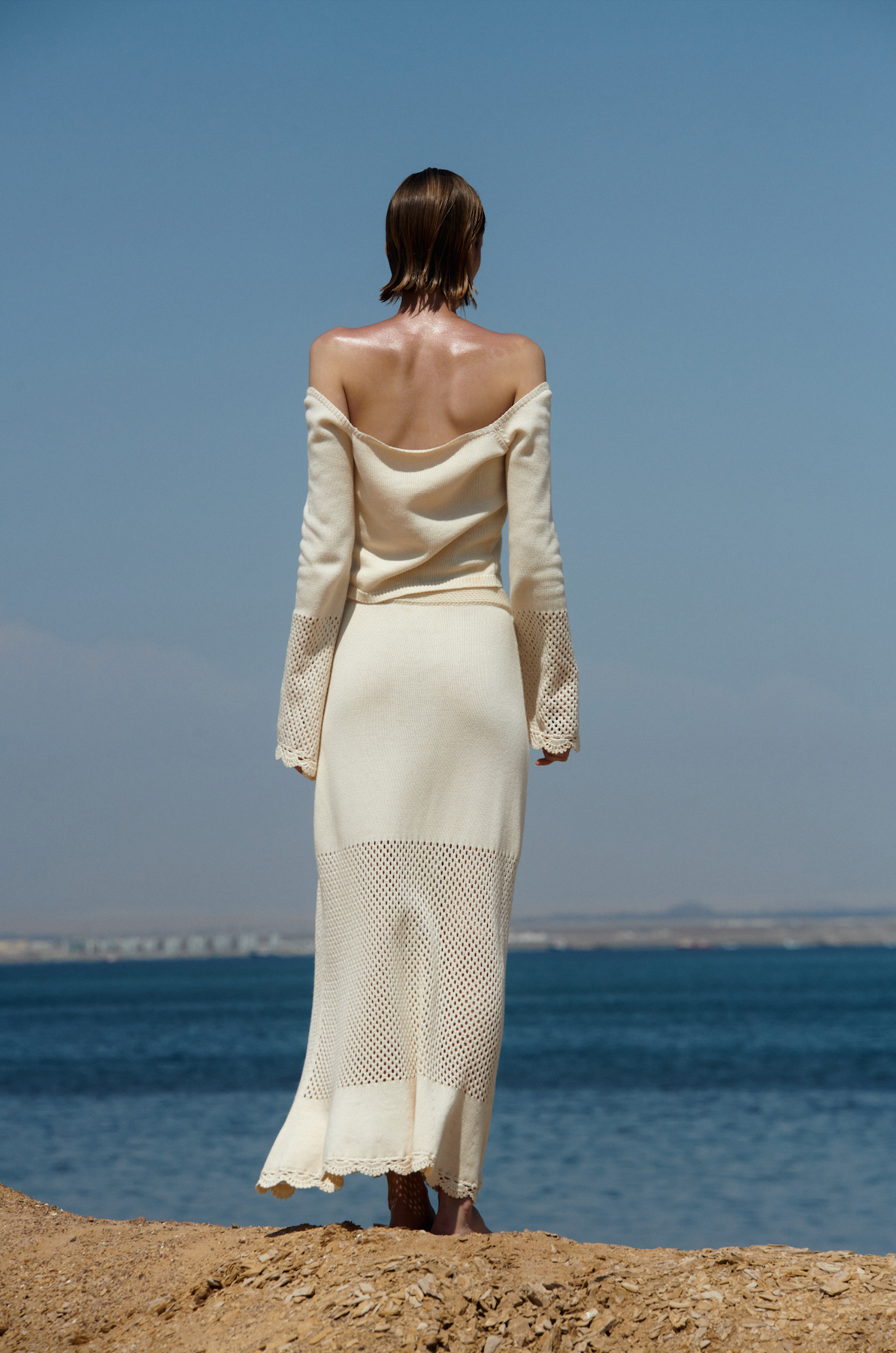 Marilú Skirt - Organic White
Marilú maxi skirt starts at the waist with a handmade crochet belt then flows down till the ankles, at the knee height it opens up with beautiful knit pattern, same as the Marilú Top, making it a perfect match.
Fit

Fits true to size.
Michelle is 5 10" (1.80cm) and wearing size small.
Composition & Technique

50% Tanguis 50% Viscose
Machine Woven
Crochet finishes
Transparency

Lourdes works in San Juan de Lurigancho, one of the biggest districs of Lima in terms of population. This districs has been growing and growing since the 90's and the main problems since then are security and ilegal workforce.
Size guide